HELLO! WE ARE RUSSIAN! ISN'T ZAT GREAT!
The obnoxious and unfunny hosts. I lol'd once though, when he described Israel's entry as "the most political[ly] correct song" in the contest (the song is in English, Hebrew and Arabic and is performed as a duet between an Israeli Jew and an Israeli Arab).
And so begins Eurovision, or as she put it, "the most exciting European song battle of the year." Which would suggest that "song battles" are a common occurrence in Europe.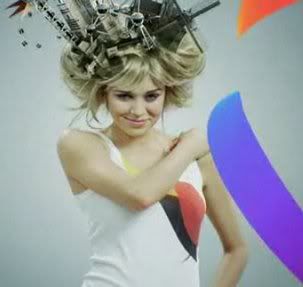 The chameleon: she appears wearing a different hat and shirt for each upcoming performance. This is Belgium.

White City/Dome of the Rock/Menorah hats are very popular in Israel this time of year.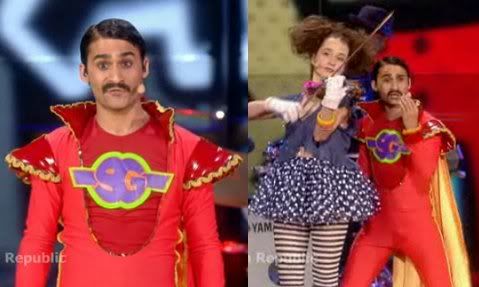 What more can I say that isn't already painfully obvious, really? Oh, and the band's name is also their website URL: gipsy.cz

I would mock them but there's a chance this might be traditional Armenian religious garb.

What contest is complete without an angry Belgian Elvis? His song was, fittingly enough, entitled "Copycat." I actually liked it but he didn't qualify for the final.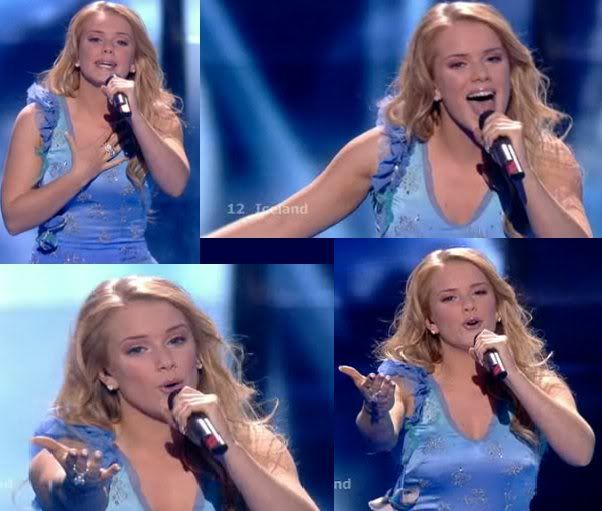 Icelandic girl next store. God I love that country.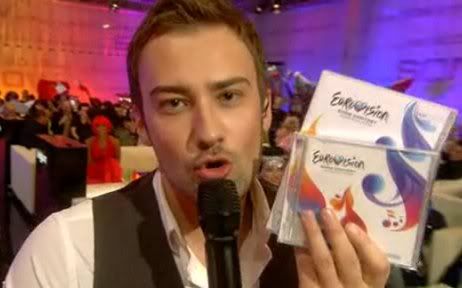 In trying to convince you to buy the CD and DVD he namedrops ABBA and Celine Dion, who are two of the only Eurovision winners (out of about fifty) who have gone on to have internationally successful careers. In Dion's case it was almost a decade after her win so the connection is tenuous at best.  He also came up with this dynamite utterance: "We're waiting for you, because without you we can't wait."

Legendary Russian musicians: Rimsky-Korsakov, Tchaikovsky, Shostakovich, t.A.T.u.
(At least Tchaikovsky's homosexuality was legit.)

She's such a tease.
So despite all my mocking and sarcasm I actually really enjoyed watching it. The Second Semi-Final is on right now, I'll probably watch the replay later tonight: www.eurovision.tv